Promotional Pens Made in the USA – Again!
Affordable and unique 3D printed pens by Merit3D!
When Spencer Loveless, our Founder and CEO, shared a video on LinkedIn asking for anyone to find a promotional pen made in the USA and he would give the first 3 people to find one a hundred dollars. I decided to try the challenge. I have attended a lot of events where pens were given out in abundance. As I looked through my stash, all seemed to be made overseas, Japan, China, Taiwan, etc.
I have been in my current job for nearly 3 years and the desk I inherited still has a few office items from its previous owner who probably hasn't used that desk for an additional 5-10 years. As I opened up the drawer, I saw what I now refer to as my $100 pen. I know it was no older than 1990 because it had a website, but It was also no newer than 10 years old, probably more. As I inspected this pen, I could vaguely see three magic letters, "U.S.A." I found one!
Spencer was chasing an idea at the time that has become another way that Merit3D is innovating and creating jobs in rural Utah and bringing back "Made in the USA" to things that have long since been shipped overseas, such as promotional pens. According to our market research, we couldn't find a promotional pen made in the USA within the last 20 years. Every pen that was found in the LinkedIn challenge that was made in the USA were…can I say, rustic?
Merit3D has begun to produce and sell customized promotional pens and can produce them for a low enough cost to compete with some of the major distributors of promotional products who mass produce their materials overseas.
UAMMI (Utah Advanced Manufacturing Materials Initiative) has a dual interest in our new endeavor. 1- As a state and federally funded initiative to bring together public, private, community, industry, and education partners to assure growth and sustainability of Utah's advanced material and manufacturing industry. They want to see manufacturing jobs stay in Utah and within the United States. 2- They are a customer and have begun passing out their own customized, 3D printed pens made in Price Utah.
Dustin Cederholm, Marketing Director for UAMMI, said "The fact these pens are made in the US makes them very desirable for us, and both brands being Utah-based makes it even more exciting for us to purchase and share. Additionally, UAMMI is actively working to inspire companies to take on reshoring projects as well as support companies who are currently reshoring. This project represents production of the promo pen coming back to the USA from China which is exactly what we are hoping to see more companies do. Putting our dollars into a project like this is quite literally putting our money where our mouth is."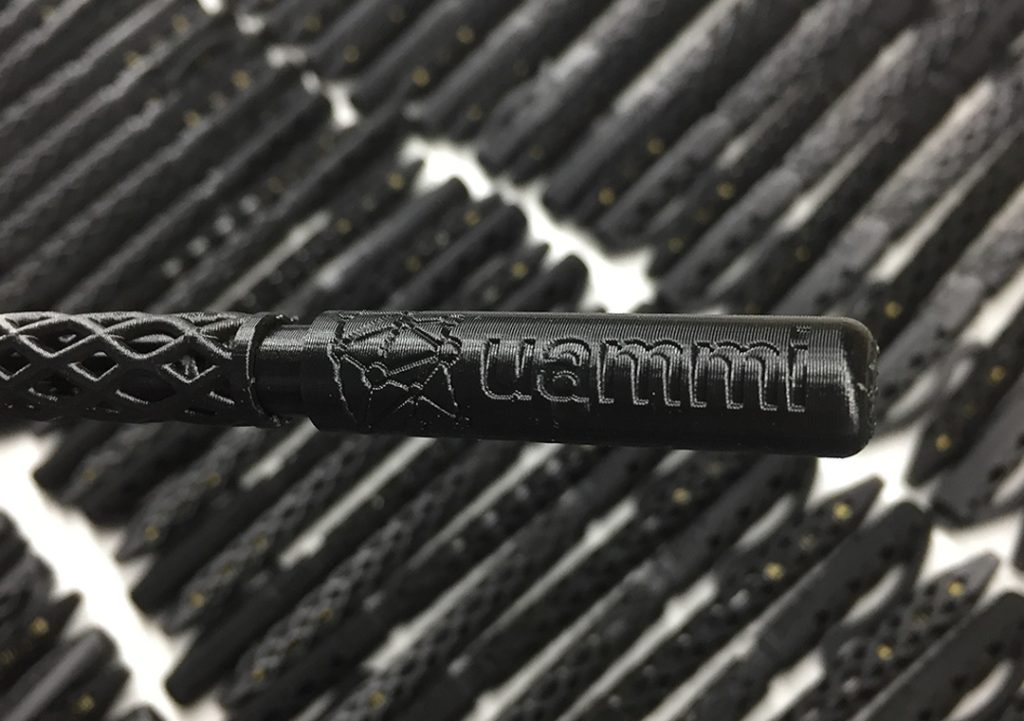 A typical promotional pen online can be purchased for less than a dollar per pen. Nicer ones usually go for about a buck fifty and if you get into the higher echelon pens, you are talking ten to over one hundred dollars each. Most of these aren't being used for promotional purposes either. Our Merit 3D pens sell for $2 each.
What value do you get with a $2 custom pen made in the USA?
Infinite design possibilities

You can save on cost by using one of our pre-designed lines, but you also have the ability to put your own design and logo into the 3D printing software to personalize your pen even more. The possibilities are endless!



Your marketing dollars become a conversation piece

Dustin at UAMMI said "So many companies look at cost when buying a promo item which is usually a mistake because the primary goal of a promo item is to create brand recognition. If you go with the cheaper options you're just buying what everyone already has and it's bound to wind up in the trash or otherwise discarded. The uniqueness of this pen leads to conversations about what it is and how the person got it, which means they are talking about our brand – that is the whole goal and makes the purchase well worth it."



You are keeping your dollars local and in the United States

For every dollar spent in a rural community, that dollar usually is exchanged seven times within the local economy which keeps local business going.
As I look at my $100 pen now, I see that it is no fancier than the cheap, mass-produced ones I get at the job fairs. The feeble attempt to create brand recognition is cute and all, but you get what you pay for. My pen WAS made in the USA, but the value to me now is because it earned a hundred bucks! But it also got me thinking about what we are doing at Merit3D, making "Made in the USA" normal, again!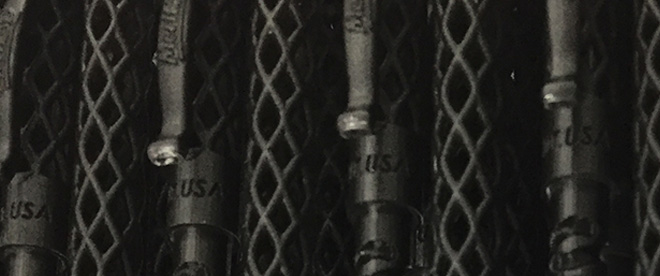 "When we give out the pen we always tell people, 'What you now have is the first promo pen made in the US in over 20 years!' People get really excited when they hear that and we know they are holding on to it because of it," said Cederholm.
Now that is brand awareness!
You can design your own custom promotional pen made in the USA by visiting our website www.merit3d.com or calling us at 800.568.3949.