Additive Manufacturing Services
3D printed parts made in the USA
Your Solution Through Additive Manufacturing
What We Do & How We Do It
Merit3D uses developing technologies in additive manufacturing, working with you to bring lower overall cost (no tooling needed), rapid prototyping techniques, faster design cycles, and increased design opportunities to your product. Partner with our team to design and manufacture your part in a matter of weeks, not months or years.
Learn more about our additive manufacturing capabilities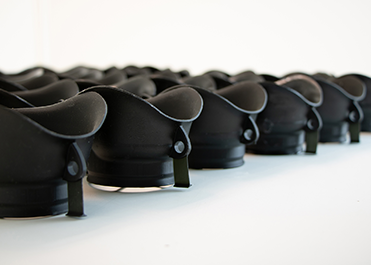 Small Polymer Manufacturing
Smaller than 4″
Black
100 – 1,000 parts per day
Quality like PP, ABS, Nylon requirements
Oil resistant properties
Heat resistant below 160F
Level of detail varies
Wall thickness 1/8″ – 1/4″
Assemblies with few moving parts
Medium Polymer Manufacturing
Black
PETG material
TPU material
Up to 5″ – 24″ parts
10 – 50 per day
Rough detail
Do you have other requirements?
We have many relationships in the additive manufacturing industry. If you have a mass production need, we can work with our contacts and see if their equipment can meet your application.
Other Services
Check out the additional services we provide: Engineering, Prototyping, and Assembly