Additive Manufacturing
The 3D Printing Advantage
Save Time and Money with American Made Parts
Merit3D is advanced manufacturing using additive manufacturing technologies, commonly referred to as "3D printing". Merit3D is the future of manufacturing in America. Many US companies regretfully, have to go to China or other overseas manufacturers to find inexpensive labor, plastic and metal components for their products. Many times these involve expensive molds, dies or stamps, increase inventory costs and require long lead times, all of which require significant amounts of additional cash from the business.

Merit3D will challenge these 100+ year manufacturing methods by making available quality, digitally manufactured products from additive, at a fraction of what people are used to paying for additive services today. We will be able to deliver thousands of products within days, without the excess inventory, wait times or design constraints. We are working on this for Dustless Technologies and we plan to scale it quickly and offer it as a service to other manufacturers.
Additive Manufacturing vs Traditional Injection Molding
Merit3D recognizes the importance of these four requirements for success:

Quality, Cost, Speed and Durability. We are creating strategies to be competitive in each of these areas.
Ongoing technological advancement in additive manufacturing continues to further increase quality, speed, and savings.
We are working with suppliers around the globe to increase the durability of the materials and to bring the price down on equipment and materials. These same suppliers have equipment that can print the surface quality of injection molding at a speed that, in some cases, is faster than injection molding.
Technology is changing at an increasing pace in additive manufacturing. The solutions for the above challenges are becoming better each day. By being pioneers in this market, we want to grow it fast and increase manufacturing in America. We need to get volume moving through the assembly line to be able to get better prices on materials. Better material prices = lower prices we can offer to customers, which means more customers = more volume.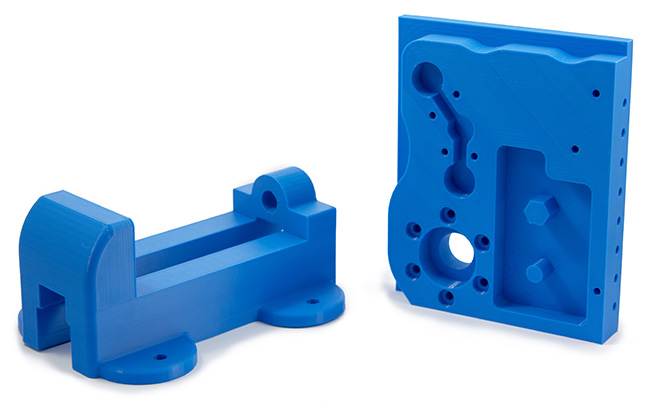 As our prices decrease we will pass additional savings on to our customers. We understand that this is dependent upon continual improvements in technology, but we are confident in those improvements as we have seen them unfold. We plan to stay at the forefront of additional improvements. Larger companies are unable to be flexible enough to adapt to the changes in technologies required to be successful early on in this market. We are flexible and quick to adopt improvements in technology which will help establish us as a leader in advanced manufacturing in the US.
Examples of the types of projects we can manufacture
Small Polymer Manufacturing
Serving industries that normally would use injection molding less than 5″
Medical devices
Rubber components
Outdoor hard goods
Phone cases
Prosthetics
Consumer goods
Injection Mold parts less than 5″, Nylon, ABS, PC2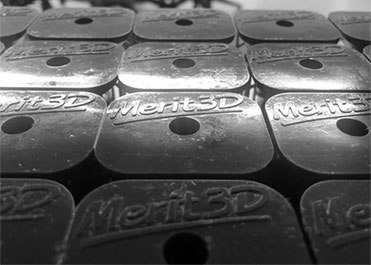 Medium Polymer Manufacturing
10″ – 1M polymer prints
Jigs and fixtures for DOD
Military suppliers for radio protective cases
Wind and solar jigs
Carbon fiber large components
Vacuums
Any polymer component that is smaller than 1M
| | Additive | Injection |
| --- | --- | --- |
| Ability to manufacture using a wide variety of materials | | |
| Pricing with economies of scale | | |
| Durable parts construction | | |
| Competitive US based manufacturing | | |
| Ability to make continuous improvement adjustments | | |
| Cost competitive low volume production | | |
| Optimized for just in time inventory management | | |
| Ability to manufacture solid piece advanced geometric design | | |
Need help? We're here.
Are you ready to get started now? Get a quote, or reach out to us with your questions.